"Between stimulus and response, there is a space. In that space is our power to choose our response. In our response lies our growth and our freedom."—Viktor Frankl
Question: Paulina, the scenarios you've described resonate deeply with many CEOs and leaders in different stages of their business journey. Drawing from your 15 years of experience in senior roles at Fortune 500 companies and your subsequent shift to becoming a coach and mentor for top global leaders, what do you believe is the most transformative shift in mindset a CEO must undergo to move from simply managing to truly leading and creating a legacy?
Good question - in my opinion, the key shift that the CEOs must make is being able to play a bigger game, a much bigger game, and stepping up to create the impact that will last for generations to come. In order to do that, they must spend some slow thinking time to assess what they want to create and why, and then work on their beliefs to actually do it.

Question: What inspired you to create the "Scaling for Success & Impact" event for CEOs and leaders?
I have joined many personal growth events, masterminds and private coaching programs, and I contemplated around what would be the rapid transformation playground for leaders who don't have much time and who don't believe in coaching yet. I wanted to create a space where leaders can come together for just one day and experience what this work can actually do to their business and life, and it can do A LOT.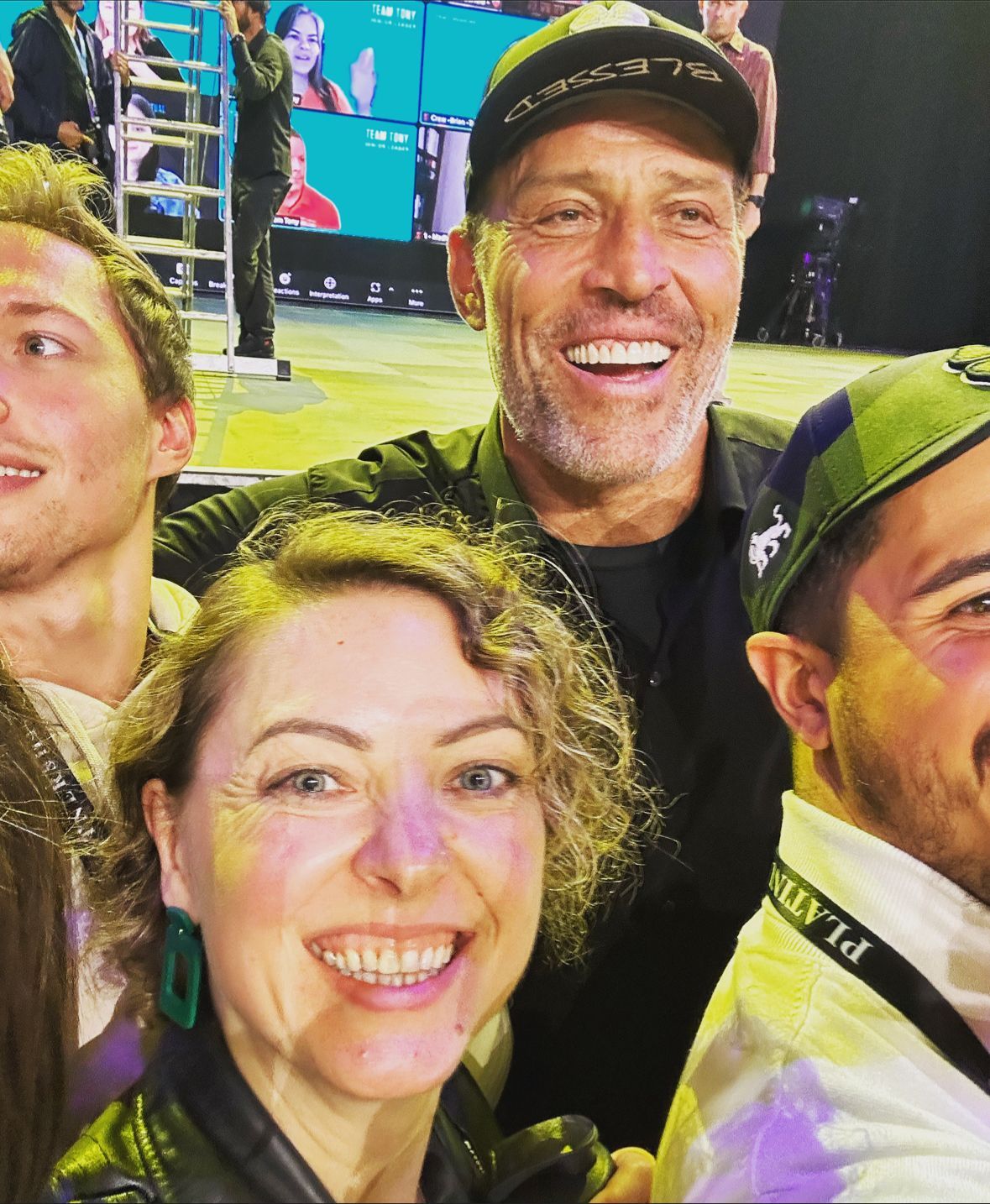 Question: How have your experiences in Fortune 500 companies influenced the content and approach of this retreat?
In my line of work, I am a coach, a mentor and an advisor. Many of my clients tell me that before they stepped into my program, they had no clue how much business acumen I bring to the table. Working in and with Fortune 100 and Fortune 500 companies has given me hands-on experience in global business and managing large deals. I have learnt strategies and business models, however, more importantly, I have learned how cultures impact the results and I am excellent at reading the rooms full of people and being able to evaluate where the engagement is or where it is lacking. This is of immense value in my current work.
Question: In your opinion, what differentiates a good leader from a great leader, especially during times of rapid scaling?
A great leader has confidence in their decisions and actions, as well as certainty and calm presence. A great leader is someone who doesn't stress over little things and who can handle tough situations and difficult conversations. Unfortunately, many leaders avoid these and people take notice.
Question: How do you believe CEOs can best combat the feeling of stagnation or being the bottleneck in their own organizations?
Firstly by facing the truth that the feeling of stagnation will not just go away. Secondly, recognize that it stems from the way they think. Their thoughts create their emotions. And lastly, acknowledge that unless they change their mindset, nothing will change. They need to tackle the root causes of their problems, and not distract themselves.
Question: What's the most common mistake or oversight you've observed among CEOs when trying to scale their companies?
Thinking too small and then being not motivated or inspired because it bores them. Also not being aware of their sabotage and looking the other way. Lastly, being ignorant and naive, thinking that they can change their mind patterns by reading a book, instead of realizing that there is deeper work to be done.
Question: How do you approach the unique challenges faced by family-owned businesses in terms of succession and leadership?
I get to the bottom of the issue, which is always around psychology. Sure, the leaders might lack some skills or knowledge, but that's an easy fit. The harder thing is to change the mindset of the successor if they are simply scared to take over, or the mindset of the current owner who is hijacked by the controlling pattern and not able to step back. These are the challenges that I help to overcome.
Question: During the CEO Mastery Retreat, what are the key takeaways you hope participants will walk away with?
The event will change their life - it's going to be a powerful, carefully designed set of activities that will help the leaders gain new level of confidence, certainty and inner motivation. They will walk away with leadership presence and inner drive to achieve more, with ease. It will be much easier for them to inspire their teams.
Question: How do you incorporate feedback from previous events to continually enhance and refine the experience for participants?
I take the positive feedback and build on it - I strengthen my belief around this work and continue to experiment with new ideas to always surprise the attendees with the coolest things on the market. I must say that I have not yet received any negative feedback from any of the participants, however I am quite aware of what I could have done better and I am committed to always improving and over-giving to my clients. Being completely obsessed with the topic helps! :)
Question: You emphasize the importance of legacy. How do you define a meaningful business legacy, and what steps can CEOs take to ensure they're on the right path?
Legacy doesn't get created by chance - I suggest a conscious approach through vision work and understanding what it is that one wants to create and leave behind, and why. The right 'what' supported by the strong 'why' is the only way that this legacy will be aligned with the higher purpose.
Question: Finally, what do you personally find most rewarding about coaching and guiding CEOs towards greater leadership and success?
It is a part of my purpose - as a former employee of large corporations, I burned out once and almost burned out again, and looking at the current horrific statistics around mental fitness, burn out and 'quite quitting' (followed by 'loud quitting'), I'm on a mission to change the workplaces, starting from the top.
Interview: Irena (Mila) Jovanovska

Don't miss out on this exclusive opportunity to enhance your leadership skills and transform your life and business. Sign up now for the CEO Retreat in Amsterdam, taking place on October 25th-27th, 2023. Register today and start creating an extraordinary legacy that lasts for generations to come.