"Put yourself at the top of your to-do list every single day and the rest will fall into place." - Unknown
Feeling constantly tired, irritated, and overwhelmed by the pressures of life? It's time to take a step back and address the issue of burnout. In this article, we will explore the six main reasons why people experience burnout and provide actionable tips to prevent it. By implementing these strategies, you can prioritize self-care, find a healthier work-life balance, and protect your mental well-being.
1. Work Overload: Find Time for Rest and Rejuvenation
One of the leading causes of burnout is excessive work overload. To avoid falling into the trap of constant exhaustion, it is crucial to prioritise rest and rejuvenation.
One of the CEOs I was talking to admitted that he was working through 42 weekends in the last 12 months (52 weeks in a year - you do the math)
Here are some steps you can take to avoid working your buff off:
Set boundaries: Establish clear boundaries between work and personal life. Define specific work hours and make sure to disconnect during your non-working hours.

Delegate tasks: Don't hesitate to delegate tasks to others when possible. Sharing the workload can help lighten the burden and prevent burnout.

Take regular breaks: Incorporate short breaks throughout your workday to recharge. Use this time to relax, engage in hobbies, or practice mindfulness exercises.

Utilize vacation time: Plan and take regular vacations to completely detach from work. Use this time to recharge and engage in activities that bring you joy.
2. Perceived Lack of Control: Assert Your Autonomy
Feeling like you lack control over your work and decisions can contribute to burnout.
This was how my story was writing itself - I was creating a lot of impact and positive change in my previous corporate life until I felt that it no longer mattered - I started to hit the ceiling and walls and I felt blocked to implement more innovative ideas. I felt trapped and I knew I had to change something.
Identify areas of influence: Determine the aspects of your work where you can have an impact. Focus on these areas and proactively seek opportunities to exert your influence.

Communicate your needs: Have an open and honest conversation with your team or superiors about what you require to feel empowered and in control. Express your needs and work together to find solutions.

Develop autonomy: Take initiative and seek out responsibilities that allow you to exercise autonomy. This can help regain a sense of control and prevent burnout.
3. Mismatched Effort and Reward: Seek Appreciation and Recognition
When your efforts go unnoticed or unrewarded, it can lead to feelings of frustration and burnout.
One of my CEO clients reported once that he was really upset with his team because they don't appreciate how good they have it. He didn't feel that the efforts that he and his executives put into creating a powerful culture were recognised. Sounds familiar?
Evaluate your expectations: Reflect on what you need to feel appreciated and rewarded for your efforts. Identify specific areas where you feel undervalued and brainstorm potential solutions. What meaning do you assign?

Advocate for yourself: Communicate your achievements and contributions to your superiors. Share your goals and aspirations, and discuss how you can be recognised for your hard work.

Focus on intrinsic rewards: Find fulfilment in the intrinsic aspects of your work. Seek personal growth, set meaningful goals, and find joy in the process rather than relying solely on external validation.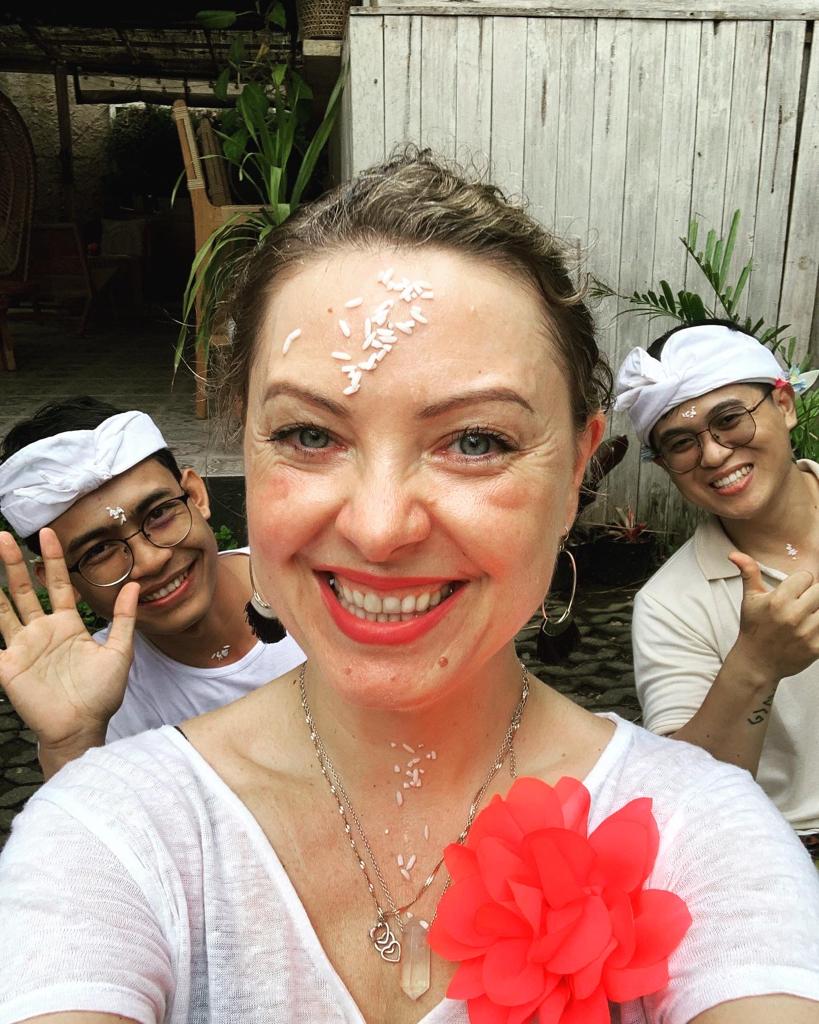 4. Challenging Relationships: Foster a Supportive Environment
Negative or unsupportive relationships in the workplace can significantly contribute to burnout.
As they say - it doesn't matter where but who with. This is so true when working with other people. Having a wrong match in terms of values or culture can be damaging to the whole team, and to your mental health.
Influence the dynamic: If possible, try to positively influence the relationships with your colleagues. Foster open communication, empathy, and trust to create a more supportive environment.

Seek support networks: Cultivate relationships with like-minded individuals who can offer guidance and understanding. Join professional communities or seek mentorship to find support outside your immediate work environment.

Consider a change: If all attempts to improve the relationships fail, it may be time to consider a change. Prioritise your well-being and explore alternative work opportunities that align with your values. If it's your team members, please consider coaching them out of the organisation.

5. Lack of Fair Treatment: Advocate for Equality

Feeling overlooked, undervalued, or treated unfairly can be demoralising and contribute to burnout.

In my corporate life, I hired and led a team consisting of 14 individuals across 9 different nationalities. It was crucial for me to build the personal relationships with each and every one of them and create a powerful team so that they feel supported and valued among each other.

Compare and communicate: Assess whether you are receiving / giving equal treatment compared to others. If disparities exist, gather evidence and discuss your concerns with your partners or HR department.

Request feedback: Seek constructive feedback from your team to understand areas for improvement and gauge how your efforts are being recognized. Use this feedback to address any gaps and advocate for fair treatment.

Explore growth opportunities: If you feel your current workplace limits the growth, explore and innovate. Don't settle for an environment that doesn't value your contributions and potential. Trust me, it will pay off later.

6. Value Misalignment: Honor Your Core Values

When your core values are compromised in the workplace, it can lead to a lack of motivation and burnout.

Good news - as a CEO, you define these core values and culture. As I always say to my clients: 'YOU are the culture!'.

Identify your core values: Reflect on what is truly important to you. Identify your core values and evaluate how well they align with the current work environment you create.

Seek alignment: Look for opportunities to align your clients with your core values. Find projects or initiatives that resonate with what you believe in and actively bring them in.

Consider a change: If your values are dishonored in relationships with your partners or clients, it may be time to consider a change. Have a difficult conversation and find ways to re-align with your values which will allow you to thrive.
Don't miss out on this exclusive opportunity to enhance your leadership skills and transform your life and business. Sign up now for the CEO Retreat in Amsterdam, taking place on October 25th-27th, 2023. Early bird tickets are available until the end of May 2023. Register today and start creating an extraordinary legacy that lasts for generations to come.